2.1.
Complexity measures
For a series, defined as ranks of words at consecutive positions in a text, following measures are used (formatted as Quantity: ML features):
Power spectrum: psLen, psExp
Power spectrum S(f) of a series at a frequency f can be interpreted as the strength of correlation of the series with itself at word-to-word distances 1/f. As Fig. 2 illustrates, it is described well by two parameters: the length psLen of the high-correlation plateau and the slope of its decay psExp.
Predictability: pred
As the name suggests, it measures how well can the next step in a series be predicted given previous steps (see definition: Stone, 1996).
Fano factor exponent: fanoF
Fano factor measures signal autocorrelation, especially in fractal processes (Thurner et al., 1997), as one takes increasingly bigger chunks of text – similarly to the slope of power spectrum or detrended fluctuation analysis (Grabska-Gradzińska et al., 2013).
Entropy rate of word variation: entExp, entConst
The entropy is maximal for equiprobable word occurences, and minimal when a single word is always used. As one reads a text, new words appear and the entropy grows, and saturates. entExp and entConst are characteristic time and a multiplicative constant of such a growth.
Static entropy: entLocM, entLocSD
For a window of a constant length moving across the whole text, the entropy fluctuates. Parameters entLocM and entLocSD are its mean and standard deviation.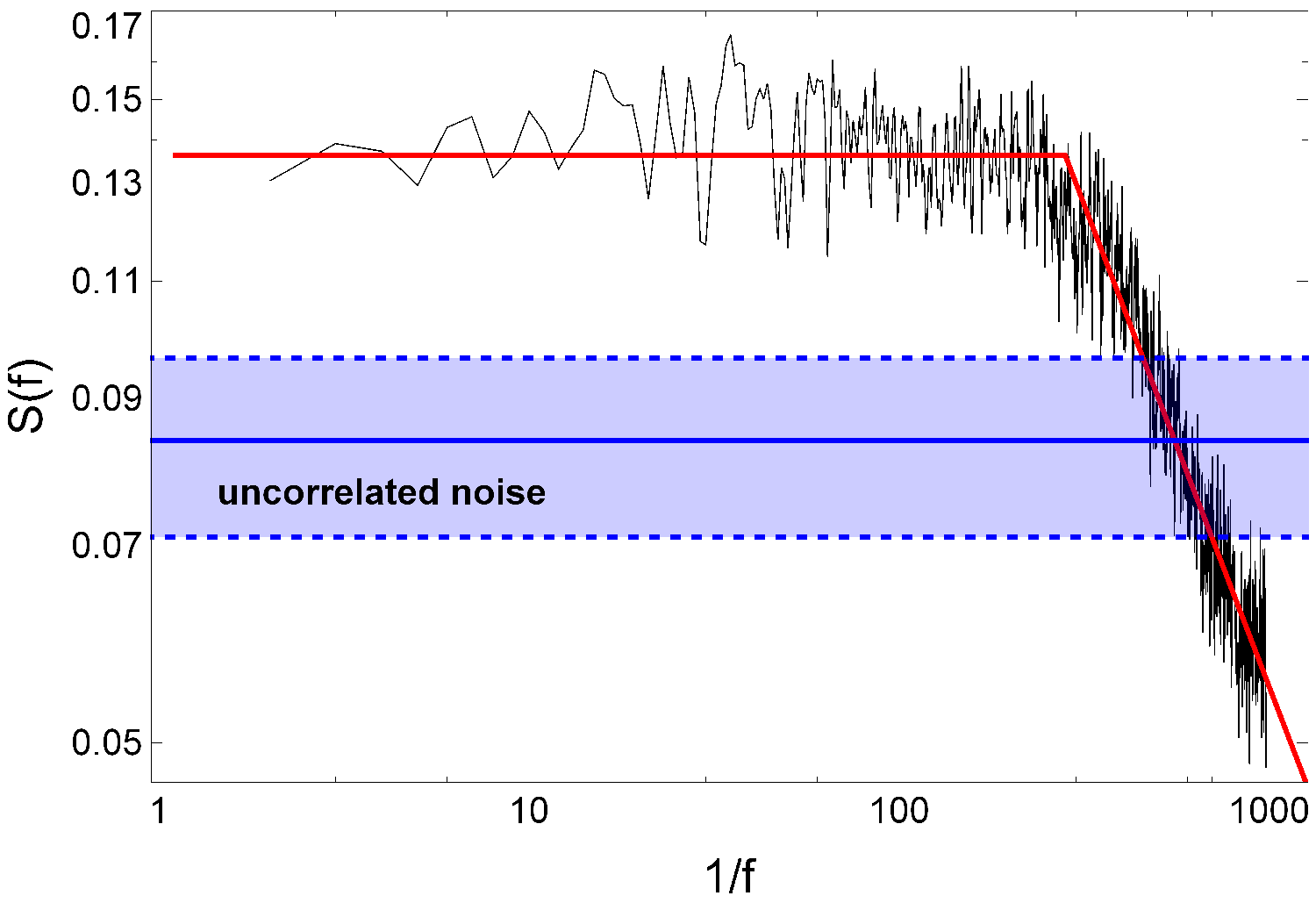 2.2.
Algorithm and parameters
AA was performed with the R package stylo (Eder et al., 2013) with settings: delta distance (Burrows, 2002), 1000-fold cross-validation, one book of each author in the training set. (None of the other ML methods (Stamatatos, 2009; Jockers and Witten, 2010) implemented in stylo did significantly better than Burrows's delta.)
Since on this corpus about 90 most frequent words (MFW) are needed for 100% accuracy, only the first ten were used as features, which left room for improvement. Having precomputed all the eight measures, they were appended to the feature list.